この冬が来てから、甘いものを食べ続けていた。
コーヒータイムの魅力を再発見したことも影響したかな。
体が何だか甘ったるい感じがしていて、体にボツボツが出できて治りにくい…
お正月休み明け、甘いものは多くても一日一個にしてみたら、体がすっきりしてきた。
数字にも小さな変化が表れた。
今は減量に注力してはいないけど、観察は続けている。
体の感じと数字への現れは、オモシロいように対応する。
そう、たまには揚げ物も食べようか。
食べるとしても、「おいしいな」と感じるとんかつは小さめの1枚、多くても1枚半。
これが私のおいしい量。
My body told I'd continuously taken sweets since the beginning of this winter, I felt cloudy.
I reduced sweets after the new year holidays, one piece per day at most.
These 2 or 3 days I feel the body light, actually the weight & body fat is a little bit less.
The change is small but I feel much better.
Sometimes deep-fried food is good but my portion is small one & a half piece of pork cutlet even when I want.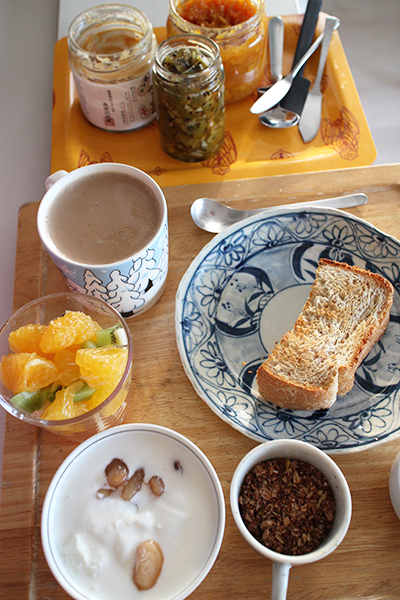 breakfast:
my daily companions,
graham bread グラハム粉入りパン

lunch: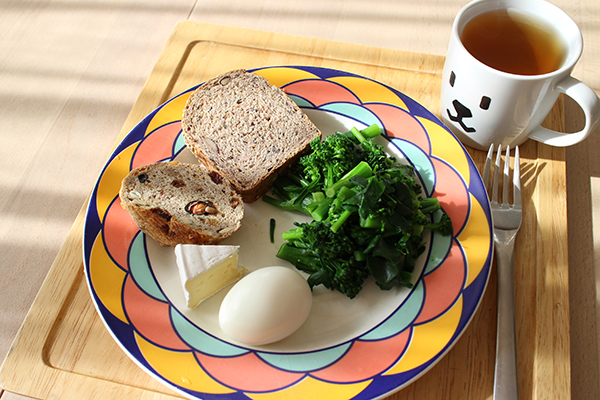 swimming: 40 minutes, stretching: 5 minutes, water walking: 10 minutes
dinner:
salad with Nora's fresh spinach, radish leaves, carrot & sliced onion
のらのほうれん草、カブの葉、にんじんとオニオンスライスのサラダ,
pork cutlet 豚ロースかつ,
boiled soy beans dressed aceto balsamico, バルサミコ酢をふったたゆで大豆,
red wine