カテゴリー: weight zigzagging
This is my records till I got satisfied with knowing my own condition for 1 & a half year. After the last upload, my body weight and body fat percentage are almost stable within a small range. But the condition is never fixed, reacts to my daily life.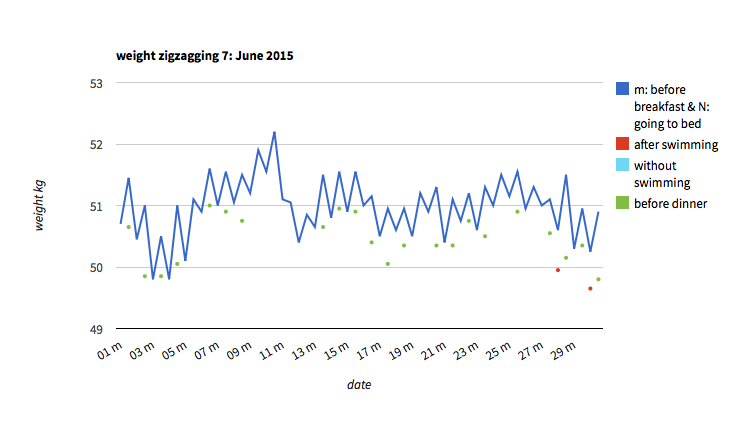 It's also a stable term. I got used to be in this condition. Daily swimming metabolically keeps me activ...