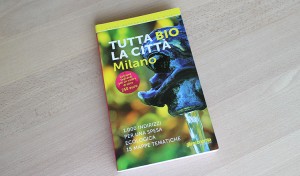 The subtitle tells all.
1.000 indirizzi per una spesa ecologica
15 mappe tematiche
1000 addresses for ecological shopping
15 thematic maps
エコな買い物のための1000スポット
目的別の地図15枚


The book introduces ecological shops, cafés, restaurants, parks, etc in Milan city.
Not only bio supermarkets, the shops which sell products by measure have a chapter.
Every big city could have a rich guide like this version of Milan!
ビオスーパーをまとめた章だけでなく、量り売りの店の章もある。
世界中の大きな都市ごとに作ったら、きっと盛りだくさんのガイドができるでしょう。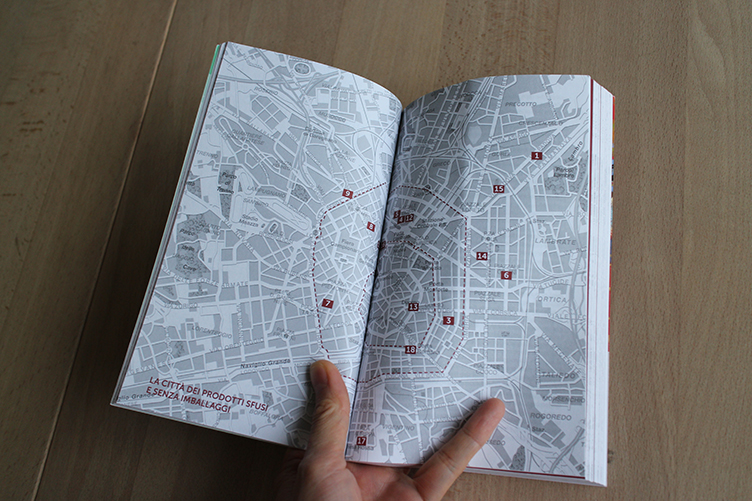 ☝ the chapter of the shops which sell products by measure.
☝ 量り売りのお店の章。