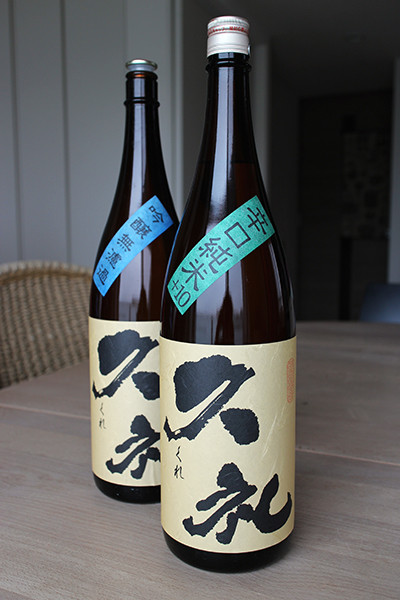 I tried to taste the sake just by the impression of the short name.
…Good but I prefer my sake… at that moment.
Then one dish served with red jewelry, fresh bonito came to me.
Bonito is accompanied with sliced garlic in Kochi.
The bonito is for Kuré, Kuré is for the less fatty bonito selected and prepared by the chef of Suzunoya.
The Kuré's flavor remains me pebbles by the sea or river side of Kochi.
The less fatty bonito is like meat or some fruit.
What a locality!
名前に惹かれて飲んでみる。
ん… いつものお酒の方が好きだな…
そして、赤くキラキラした宝石のような刺身が来る。
やっぱり高知なんだ、鰹にはスライスしたにんにく。
久礼の、石ころを思い起こさせるような香りと口当たりが赤身の鰹にぴったり。
呼び合うって、このこと。
久礼の酒蔵…
西岡酒造さんは鰹に合う酒を造ってるんですよ。
と、凛々 鈴のやの板長さん。