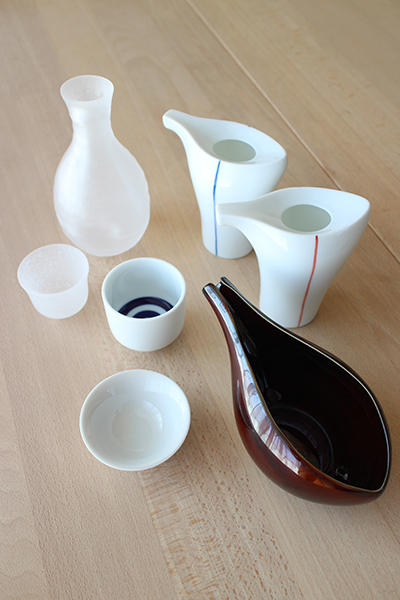 Measuring the weight is the beginning of my LifeStyling, toppled dominoes toward greener living.
I've got used to be careful about decisions if I want to eat more or to close my mouth when I'm at a table.
One day a new idea comes up.
Why don't I measure sake and wine?
Sometimes I have one more glass just to kill the bottle in front of me even though happy moment to enjoy the taste got over.
I started to use a pitcher every time to have sake or wine.
What a happy change!
From the beginning to the end of each dinner, accompanied sake/wine is flavorful.
Measured quantity is the same as commonly referred proper quantity for health and the time length.
体重を計り始めたのがそもそもの始まり。
もっと食べたいか、それともこれで食べ終えるかの決断を意識するのが、いつの間にかあたりまえになっていた。
ある日、ふと思う。
何でお酒は計らないんだろう、私?
ホントはもうおいしいと感じて飲む量を過ぎているのに、時に、目の前のボトルを「中途半端に残してもな…」なんて前置きをわざわざ付けて、もう一杯注いで飲んでいる。
それならと、ピッチャーを使い始めた。
これまたオモシロいハッピーの始まり。
食事中、ずっとおいしい日本酒、ワイン。
おいしいって感じて飲んで食べるのが、ホントに味わうってこと、だった。
計ってみたら、俗に言う「適量」がおいしいと感じてる時間だった。 🙂